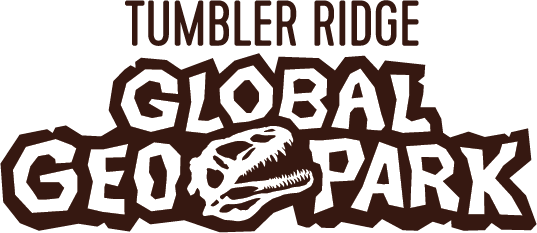 Tumbler Ridge is home to 1 of only 5 Global Geoparks in Canada.
A UNESCO Global Geopark is an area recognized as having internationally significant geological heritage. Geoparks aim to reconnect people to the earth, whether through hiking trails, learning about mountain building, eating food grown in the local soils, or celebrating the stories of the people who have lived here since time immemorial. The geology in a Geopark may be linked to sites with interesting archaeology, wildlife, history, folklore and culture. Tourism industry promotion in a Geopark focuses on highlighting the geographical character of a place.
To download a PDF of the 2022-2023 Tumbler Ridge Visitor & Relocation Guide click here.
For additional information about each Geopark attraction, click the links below or visit www.tumblerridgegeopark.ca
Bald Spot

Mount Reesor

Barbour Falls & Nesbitt's Knee Falls

Murray Canyon Overlook Trail

Bergeron Falls

Pinnacle Peak

Bergeron Cliffs

Quality Falls

Boulder Gardens & Babcock Falls

Quality Canyon Falls

Bootski Lake

Rock Climbing

Bullmoose Falls

Running Routes

Bullmoose Marshes

Shipyard & Titanic

Core Lodge Area

Snowshoeing

Cross Country Skiing

Stone Corral

Downtown Walking Tour

Stony Lake

Flatbed Falls & Area

Flatbed Creek

The Terminator

Greg Duke Memorial Rec. Area

TR Trail & Tumbler Point Trail

Hiking Routes off the Boundary Road

Tepee Falls

Holzworth Meadows

Wilderness Waterfalls

Kinuseo Falls

Windfall Lake

Lake Joan & Canary Falls

Wolverine Nordic Ski Trail & The Lost Cabin

Monkman Cascades & Monkman Lake

Hiking Itineraries

3 Day Hiking Itinerary - Easy
3 Day Hiking Itinerary - Challenging

5 Day Hiking Itinerary - Easy
5 Day Hiking Itinerary - Challenging

Mount Spieker




Mountain Biking