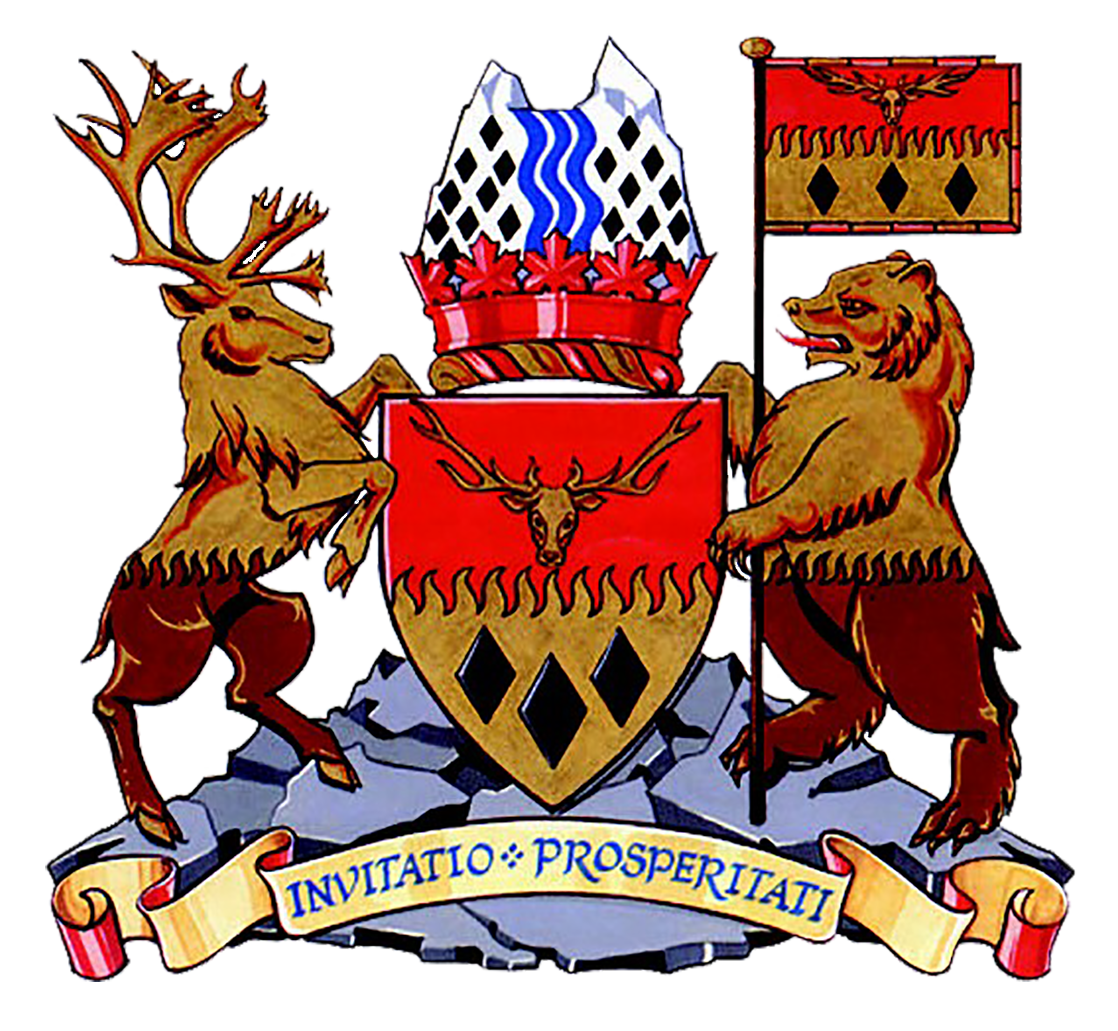 SYMBOLISM OF THE ARMS
Shield of Arms
The principal colours, red and gold represent the heat, energy and prosperity flowing from the nearby coal fields, with the colours being separated from each other by a distinctive wavy line representing radiant energy. Alexander Mackenzie's discovery of coal in this region in 1793 is symbolized by the golden elk's head, which is found in a similar form in the arms of the Scottish Chief of the Clan Mackenzie. The three black diamonds or lozenges are the traditional heraldic emblem for coal.
Crest (above the shield)
Rising above a Canadian maple leaf coronet is a symbol honoring nearby Kinuseo Falls, the most beautiful and distinctive of many natural wonders of this area. Here, the waters of the falls flow down across silvery mountains studded with coal diamonds.
Supporters
The caribou and grizzly bear in colours echoing the themes of the shield, represent the natural wealth of the District. The bear supports a staff flying the District flag, the emblem of the community's spirit and aspirations. A rocky outcrop, symbol of the foundations of the landscape and source of wealth underpins the whole coat of arms.
Motto
"Invitation to Success"
Flag
In proper heraldic fashion, the flag is composed of elements on the shield reshaped to serve as a banner.
---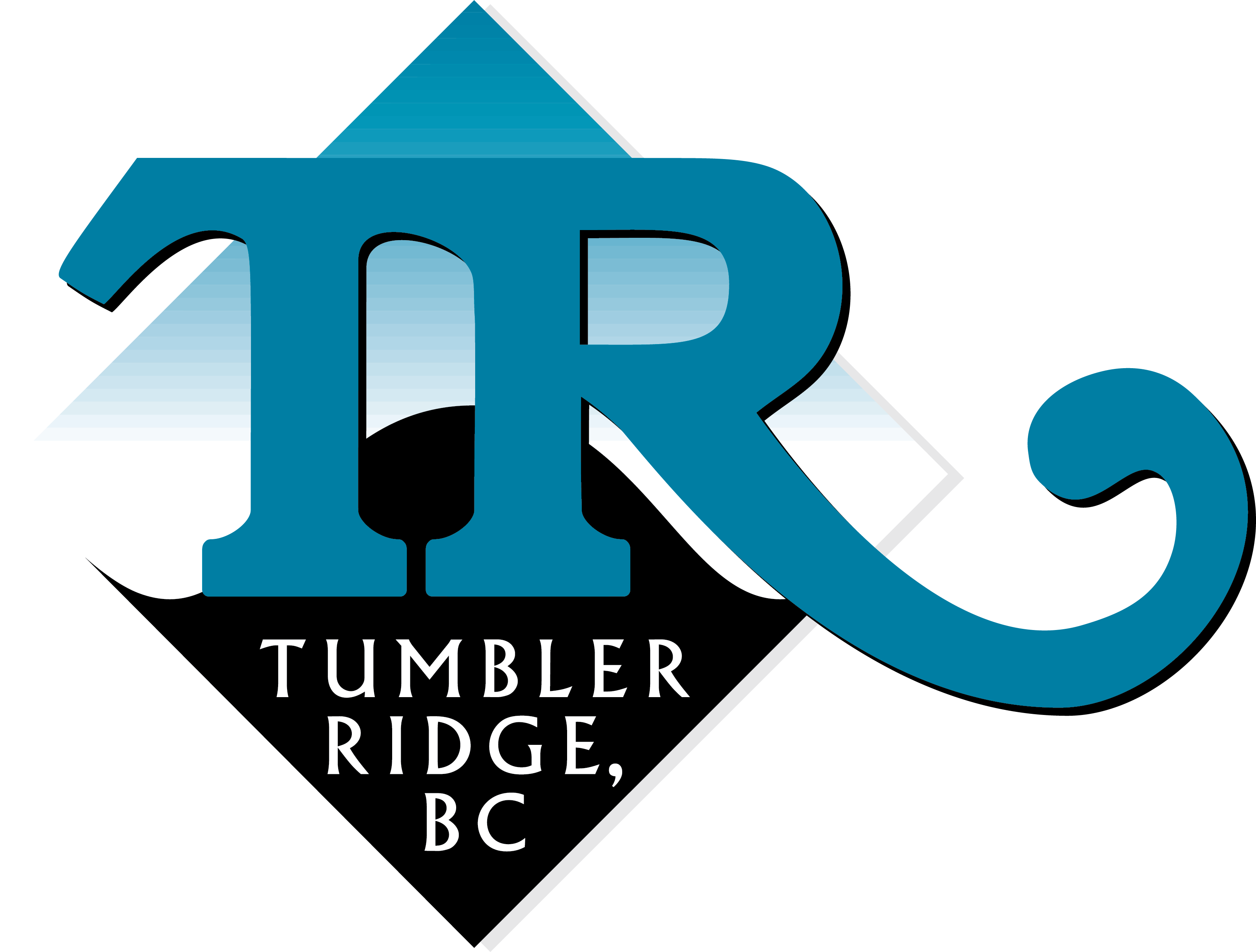 MUNICIPAL LOGO
Tumbler Ridge's municipal logo was adopted in 2004 and is an evolutionary variation of the original symbol that was adopted before the town was built.
The colour blue represents the local area's abundance of water in the form of rivers and, more famously, waterfalls - a theme that is reinforced by the cascading R. In the background, the black hill and diamond outline pays homage to Tumbler Ridge's coal heritage, as well as the region's mountainous qualities.