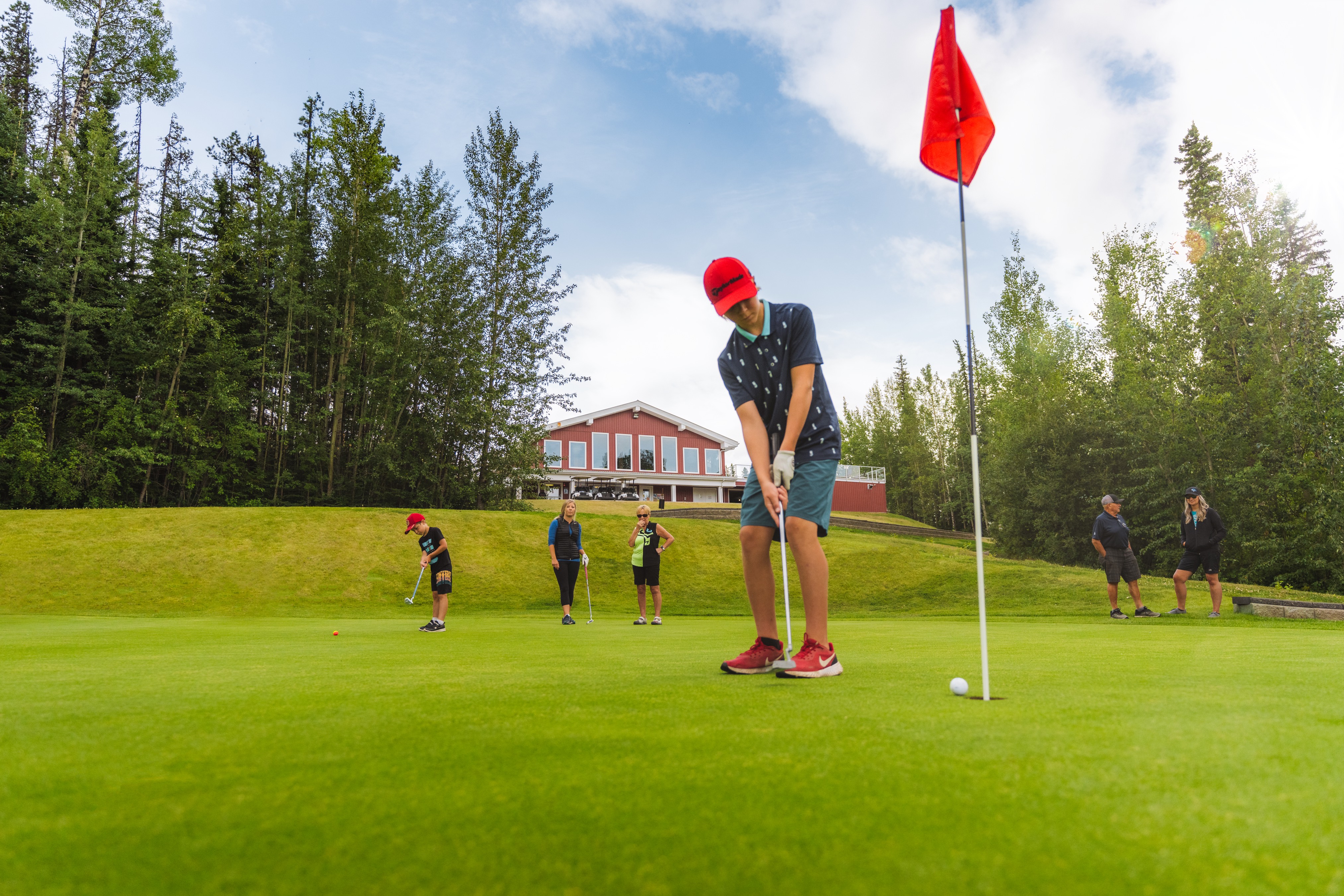 The Tumbler Ridge Golf & Country Club offers a blend of rugged northern scenery and challenging play that guarantees and unforgettable golfing experience.
Nestled in the foothills of the Rocky Mountains, our 9-hole, fully irrigated golf course is cut from thick, forested terrain high above the broad Murray River. Continuous gentle breezes, natural slopes, undulating fairways and water hazards add to the challenge.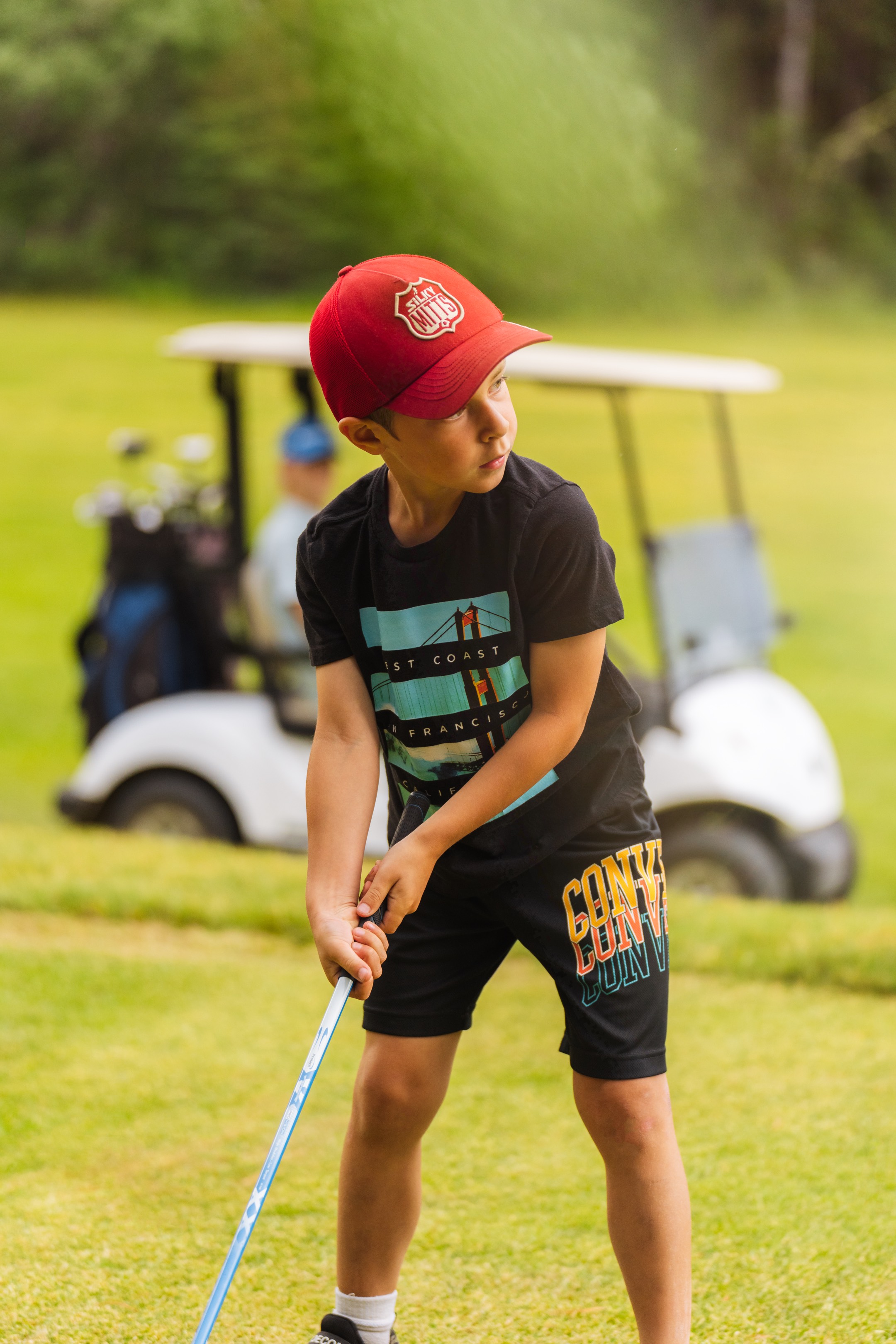 Most of the bent grass greens have elevated approaches and well-placed sand traps guarding them. Putting requires careful study, thanks to the subtle and not so subtle undulations of the greens.
Our finishing hole is a challenging 405 yard 9th which plays up a two level fairway to an elevated Green. You will probably want to play 18 holes. When you finish we invite you to enjoy a meal or refreshment in our spacious full service Club House Restaurant. You can also enjoy the beautiful setting on the patio over looking Holes 1 & 9. All of your golfing needs can be meet in our Pro-Shop and use our driving range and putting green to improve your game.
Tumbler Ridge Golf and Country Club Hours
Dawn to Dusk (Approximately 7:00 AM - 9:00 PM)
Pro Shop (250) 242-4656
Tumbler Ridge Golf & Country Club Facebook Page