GARBAGE PICKUP
Pick-up services are held three days a week in three different locations within the town. Please ensure that your garbage is secured and placed into your bear-resistant collection cart with both latches clipped prior to 8 a.m. For the convenience and safety of those who take your garbage, please do not fill the bags heavier than 75 pounds.
Tuesday: Lower Bench, Peace River Crescent and Fellers
Wednesday: Middle Bench
Thursday: Upper Bench
WASTE TRANSFER STATION
There is also a waste transfer station located at 103 Ridge Road in Tumbler Ridge that offers services to residents with items too large for curb-side pick-up. There are specific areas for metal waste, wood, compost material and household waste.
Hours of Operation
Tuesday, Wednesday. Thursday, Friday and Saturday from 10 a.m. to 6 p.m.
RECYCLE & GARBAGE SCHEDULE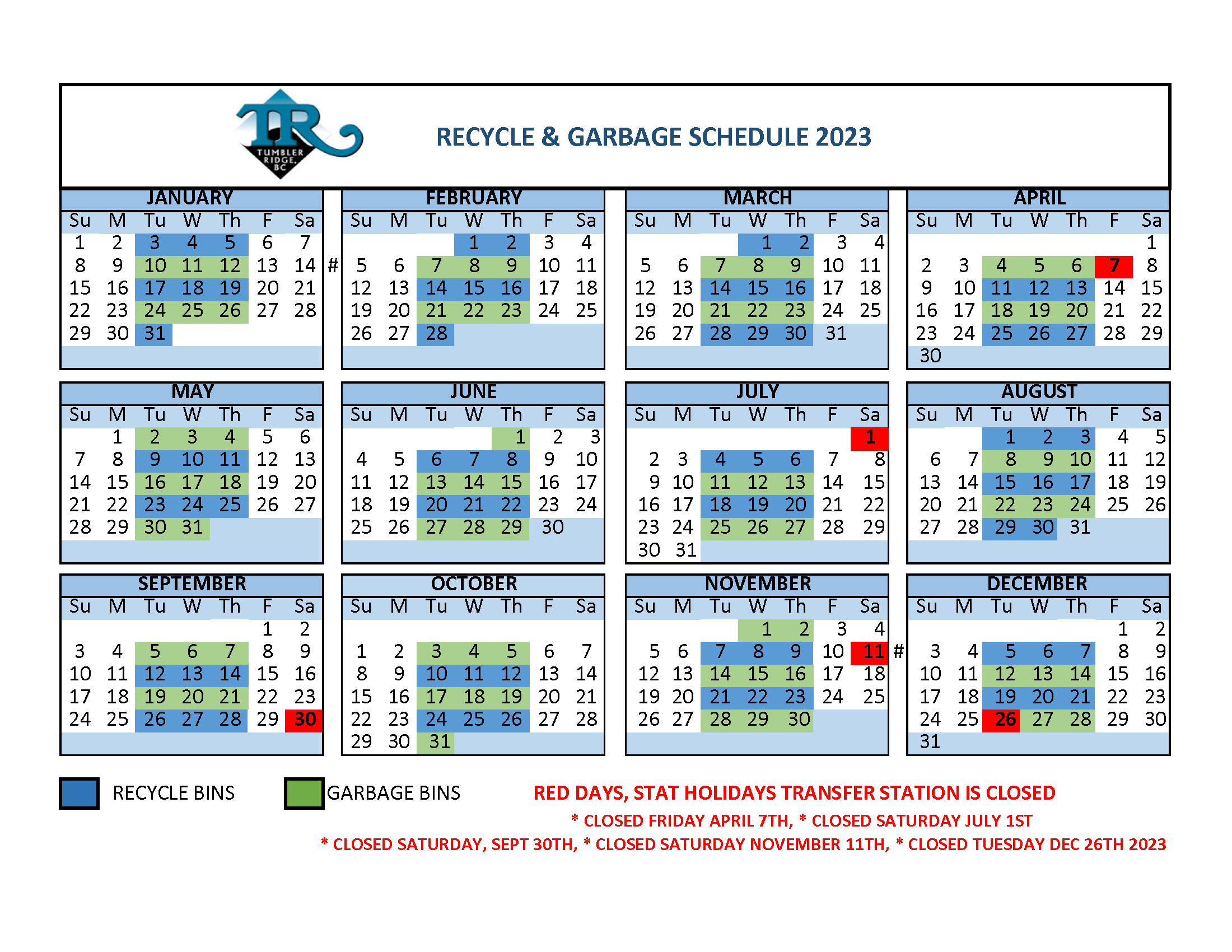 Please note the Transfer Station will also be closed on Friday April 7th, July 1st, September 30th, November 11th & December 26, 2023.
To download calendar click here
REVIEW THE SOLID WASTE DISPOSAL BYLAW NO, 655, 2017 HERE.
RECYCLING DEPOT
The Recycle Depot at the Transfer Station is Tuesday to Saturday 10:00 a.m. to 6:00 p.m. and now has a battery recycling program!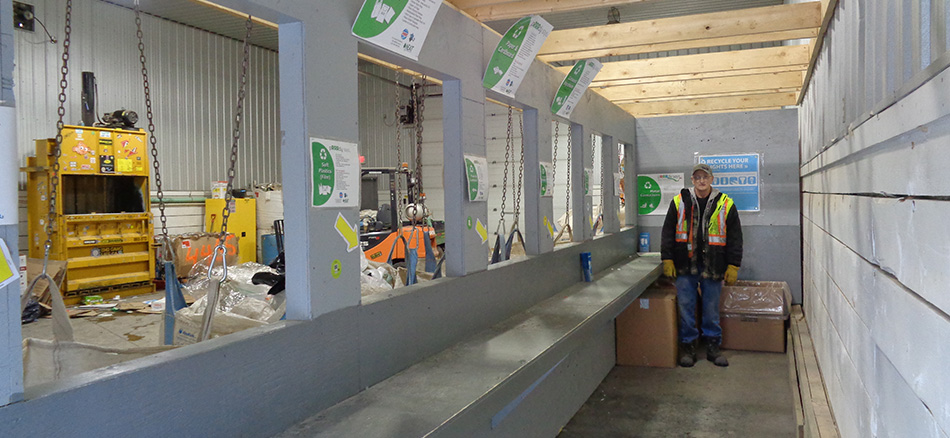 CURBSIDE RECYCLING
Recycling collection will be collected on a bi-weekly basis on your regular collection day, alternating with Solid Waste collection. The recycling program is single stream collection. Do not use bags to sort, as bags are not accepted in your bins. Full details of what can be put into the bins is listed below.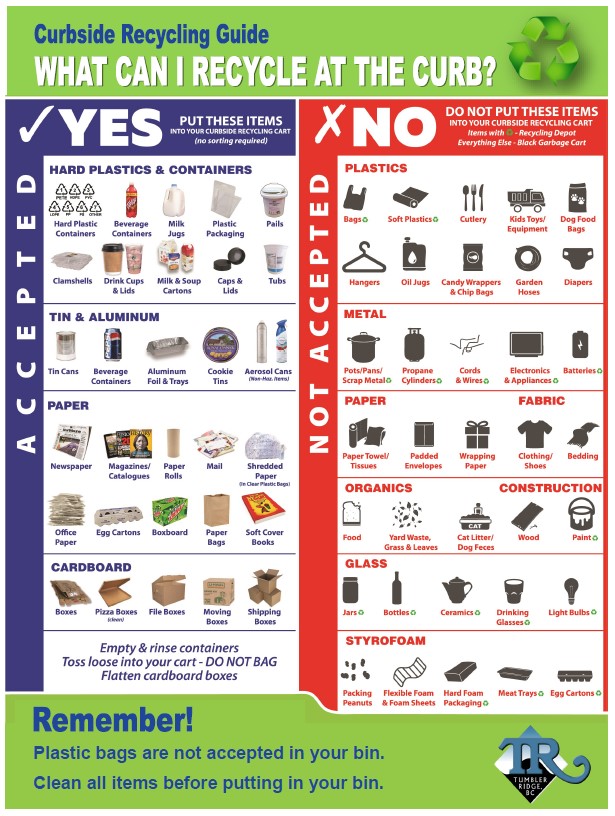 Click here to download a copy of the list.
RETURN-IT CENTRE
There is also a Return-It Centre for returning various types of beverage containers such cans, juice boxes, bottles for their deposit. It is located behind the Seventh-Day Adventist Church at 107 Commercial Park. Visit www.return-it.ca for more details.